GD3 build Greddy turbo kit
05-15-2018, 02:52 PM
GD3 build Greddy turbo kit
---
I picked up a Greddy turbo kit (used) a few months back, took some time to get it installed and I'm still in the process of tuning but I must say I'm impressed with it so far.
So far this is what I'm running:
greddy kit on 2 PSI (still tuning)
R18 civic throttle body
throttle body spacer
Weapon R intake manifold
SR-S test pipe
T1R mid-pipe
Mugen dual canister axle back
Exedy stage 1 clutch
Fidenza flywheel
Flashpro
I had all of those other parts installed pre-turbo, looking for any extra HP I could gain on the lil L15 and on my last dyno run I was at 105hp at the wheels, putting me around 125-130 at the crank. Since I've added the turbo, even at 2 lbs of boost, there has been a nice increase in HP. Can't wait to feel what this thing will do at 8 lbs of boost!
I did pick up the kit used, and the previous owner did add a BOV to the kit, but the intercooler was a little beat up so I installed a Mishimoto unit.
Full layout
Snail hiding in the back by the firewall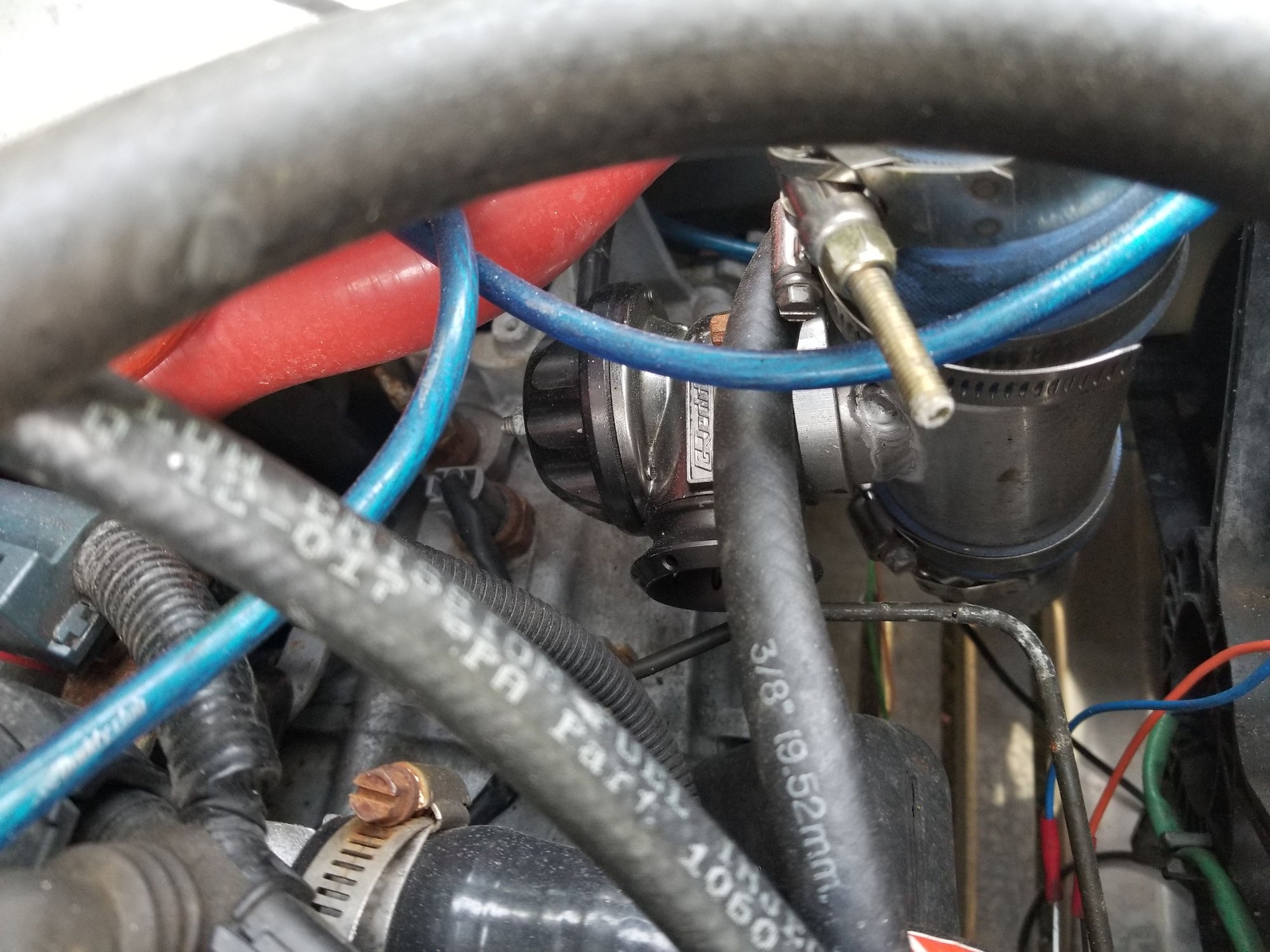 BOV
Intercooler
Added an air duct through the bumper to get as much cold air to the intake as possible
---
Last edited by cnordt24; 05-15-2018 at

03:10 PM

.
05-20-2018, 08:44 PM
I went with the Mishimoto Z-Line intercooler, it was a little smaller then the Greddy one but is rated to handle 22 lbs of boost and is definitely lighter.
https://www.mishimoto.com/mishimoto-universal-intercooler-small.html
Thread
Thread Starter
Forum
Replies
Last Post
For Sale / Want To Buy / Classified Ads for USED Fit Items
For Sale / Want To Buy / Classified Ads for USED Fit Items
Fit Engine Modifications, Motor Swaps, ECU Tuning
For Sale / Want To Buy / Classified Ads for USED Fit Items