ASR Super FIT takes the 1.6 crown at Ningbo 4HR
11-06-2018, 10:35 AM
Member
Join Date: Jul 2013
Location: Shanghai,China
Posts: 83
ASR Super FIT takes the 1.6 crown at Ningbo 4HR
---
Boyd Mulder cranking it up a notch.
Art of Speed wins!!! Eric Lichtenstein and Boyd Mulder putting down a clinical beatdown of Fits that cost 2-3x as much. Lovely to see.
Calm before the storm
Lonely at the top.
Emmanuel Carcassone got a televised interview all to himself. Early bird gets the wor...um interview!
1.6 WINNERS!!!! Boyd Mulder and Eric Lichtenstein take the victory!!!!! Again
Leo Lopez ripping the esses
Badass weaponry at the front. GT cars are pretty nuts really.
I like Fits... the GT Merc is my true love though.
Opening ceremonies
Gridded-d-d-d-d-d
Emmanuel and our youngest supporter!
Crowd was very appreciative of skillful passing.
damn son....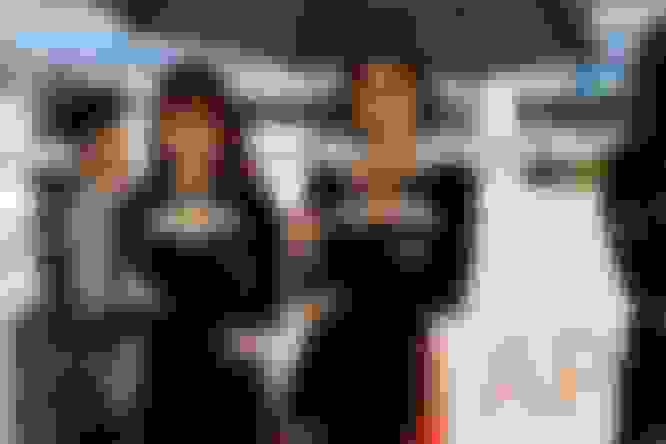 Cue ZZ Top song....
11-10-2018, 09:29 AM
Member
Join Date: Jul 2013
Location: Shanghai,China
Posts: 83
China doesn't have decades worth of second hand 1000 dollar sportscars to choose from when they want to build a racing car. So they choose the best of the cars that are readily affordable. There are almost no EG and EK hatchbacks here... no 2 door Corollas and very few Miatas. The Suzuki Swift was the car of choice a few years ago with a few people running the Toyota Yaris or a GD or GE FIT... but now? 90% of 1.6 class car racing is done in GK5.
China is definitely the global leader in GK performance parts development (especially for NA).
Thread
Thread Starter
Forum
Replies
Last Post
Other Car Related Discussions