07 Fit - 4 Lanzar 10's Ported - With Video
01-05-2013, 09:39 PM
07 Fit - 4 Lanzar 10's Ported - With Video
---
Some deadener on the hatch.
The subs. 4 Lanzar MAX10D ported at 33hz - port faces rear.
Click my sig links for more pics.
---
Last edited by Polish; 01-05-2013 at

09:59 PM

.
01-08-2013, 08:51 PM
I finally installed the speaker wire bolt connection setup I got when I built the box originally. I didn't want to bother with a terminal cup because I intend to install 10-12g wire with ring terminals eventually. I just bolted the bare copper down for now. This low power setup wouldn't benefit much from more anyway. I also cleaned up the amp wiring a little bit, plus it looks much better without the speaker wiring hanging out of the port.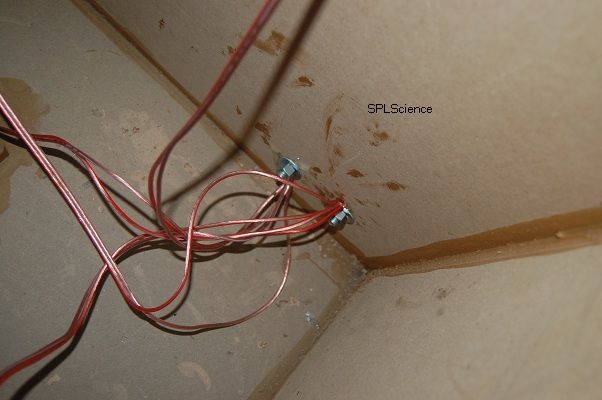 Inside the box.
Cleaned up the wiring around the amp. I also utilized both connections on the amp, so two pairs of the thin speaker wire feeds the 4 instead of just one.
Current shot.
Thats all for now. More updates soon...
01-15-2015, 11:35 AM
Join Date: Aug 2014
Location: Chicago, Illinois
Posts: 19
Quality build!! I would love a ported box. This is my first hatch and I love the sound! I have a 12inch Alpine type R and it hits hard. I recently went on a 2 hour drive and it worked perfectly fine there and back, but the next day my amp's protection light turned on and now nothing! I am too lazy to attempt to fix my problem due to Chicago's shitty winter. Any insight??