COBB Tuning Plano Re-Grand Opening Specials from Headlight Armor
03-16-2012, 10:51 AM
COBB Tuning Plano Re-Grand Opening Specials from Headlight Armor
---
If you are local to us (north Texas Dallas / Ft. Worth metro area) and looking for something to do next Saturday the 24th. Come to COBB Tuning Plano's huge Re-Grand Opening party. Although they specialize in tuning high output turbo imports ALL car enthusiasts are welcome, it will be a huge meet! Come join in the fun!
Facebook Event Page
COBB Tuning of Plano
1200 Placid Ave STE 550
Plano, TX 75074
Google Map
11AM-6PM
We have also set up some discounts exclusively for those of you who will be attending
* 15% Off all Headlight and Fog Light Protection Kits, Smoked Taillight Kits
* 8% Off all Carbon Fiber Wrap Rolls.
* Free Delivery to the event.
All orders must be placed through the
www.headlightarmor.com
website between Saturday 03/17/2012 and Friday 03/23/2012
On page two of the checkout enter coupon code cobbplanolights for lighting kits or cobbplanocarbon for carbon wrap (can only apply one of these per order. If you want a lighting kit and a carbon fiber wrap, you need to place individual orders) and click apply and then enter cobbpickup and click apply. Then choose Priority Mail for free drop off at COBB Tuning Plano for Re-Grand Opening party on Saturday 03/24/2012. Offer limited to those of you who are going to the event. All orders will be delivered to COBB Tuning Plano on the big day.
03-16-2012, 11:09 PM
03-18-2012, 04:32 PM
Man, I live up in sherman and I'm a tech at Red River Honda. Wish I could go but I have to work. I have coilovers that need to be purchased.
03-24-2012, 11:06 AM
Heading over to
COBB Tuning Plano
TX in a bit for their big expansion party (11-6). If you are in the greater Dallas TX area come by and check it out! Should be several hundred cars
03-25-2012, 10:19 AM
Great Day at
COBB Tuning Plano
yesterday! Congrats on the new shop, looks fantastic! Thanks to everybody involved and everybody that made it out! Perfect day for a Shop Expansion Party / Meet! Blue skies mid 80"s. March in TX.
View from our Vendor table at COBB Tuning Plano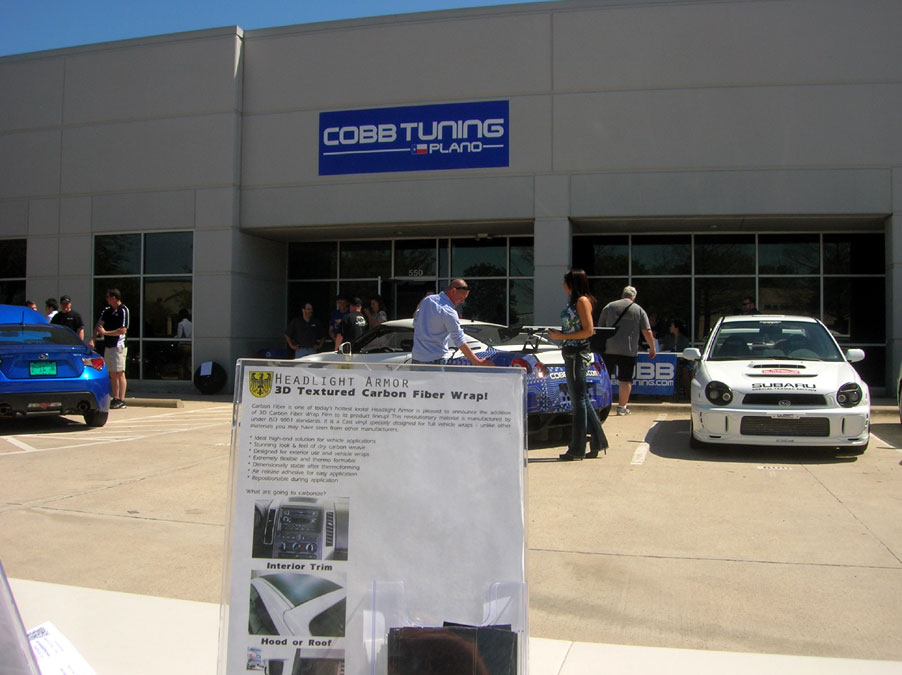 COBB Tuning Time Attack GTR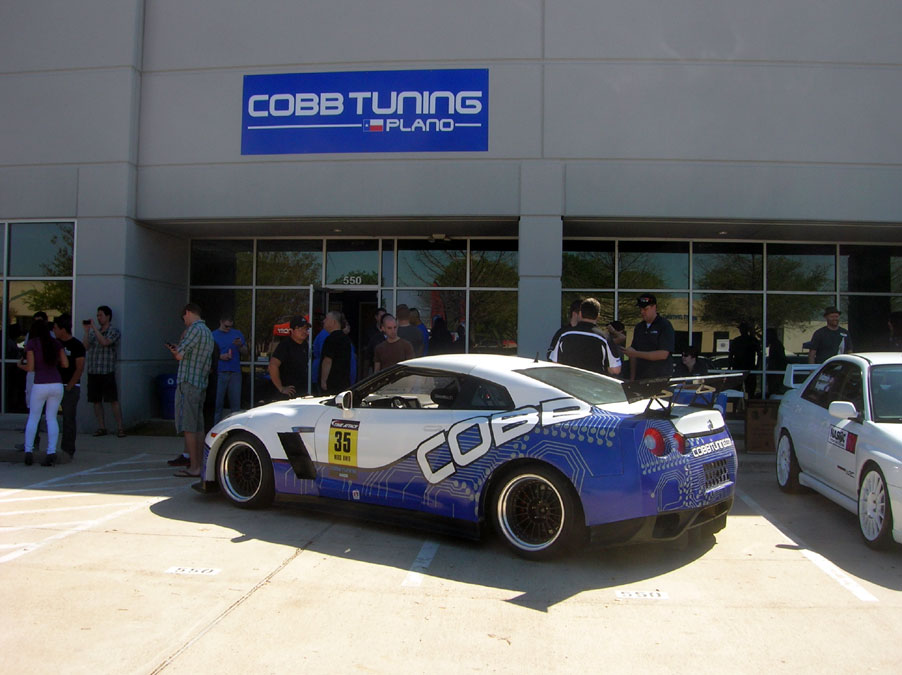 The early attendees at the big expansion party! Several hundred were there by early afternoon!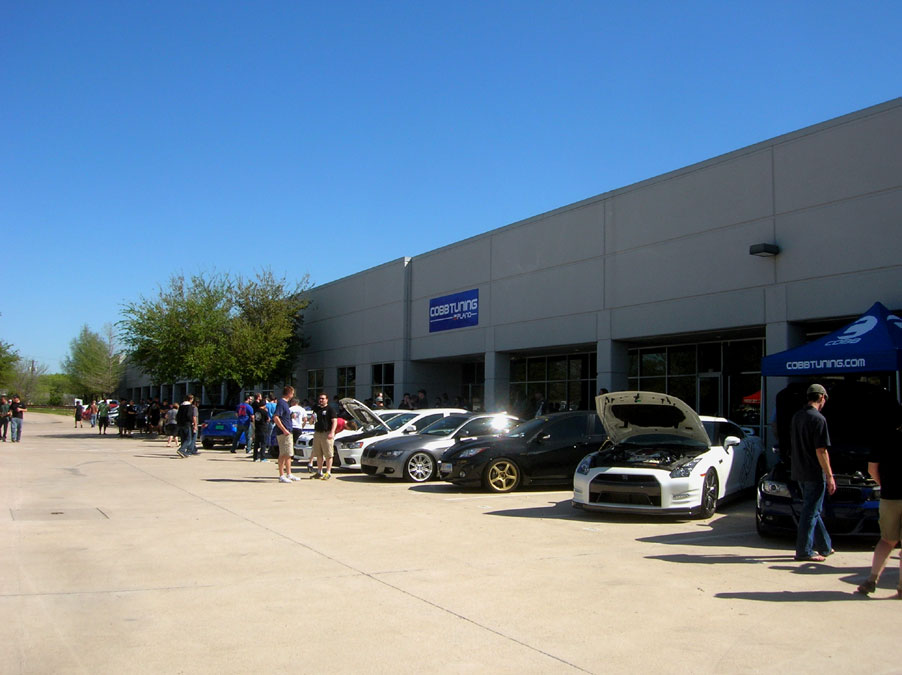 Thread
Thread Starter
Forum
Replies
Last Post
Merchant Group Buys and New Product Sales
Fit Interior & Exterior Illumination
Fit DIY: Repair & Maintenance
California - Bay Area Community
Fit DIY: Repair & Maintenance