help ID older Honda "5 speed" badge?
09-25-2013, 03:26 PM
help ID older Honda "5 speed" badge?
---
Looking for help IDing what has been described as an 1980s era Honda badge - I can't figure out how to post pictures but below is link to ebay auction.

Any ideas? There is a part number on the back that resembles ~'83 Honda 5-speed emblems (87306-SA0-660) but nothing I have ever seen of that era looks like this (they all have black unpainted background). I don't have the emblem with me but the part number is 87306-SA I believe.

yes, I'm thinking of putting it on my '13 Fit and would like to know what car it is from and where Honda originally placed it on the car :)

From perusing google images I've come across the 5 speed emblem they used on gen2 civics and gen1 preludes & accords (around '83) and they're all on black background rather than silver painted background. I also haven't found a picture of a 5 speed emblem on gen3 civics that I know had a 5 speed).

Thoughts?
Pat


http://www.ebay.com/itm/1980-s-ERA-Honda-Plastic-5-SPEED-EMblem-Gray-/281097573622?pt=Motors_Car_Truck_Parts_Accessories&hash=item4172b894f6&vxp=mtr
09-25-2013, 04:22 PM
Thanks cjecpa - yeah, that is what I was referring to as the gen2 civic (and just about any other Honda of that era ~1983) 5 speed emblem - chrome on black background but mine is painted silver in background. I was thinking maybe up-market Prelude or Accord but nothing I've found. There is a funky cool older 5 speed emblem with a large red 5 that you find on civics and accords from the late 70s.

P
09-25-2013, 05:51 PM
Usually would a upgrade from a 4 speed manual that was standard.
The accord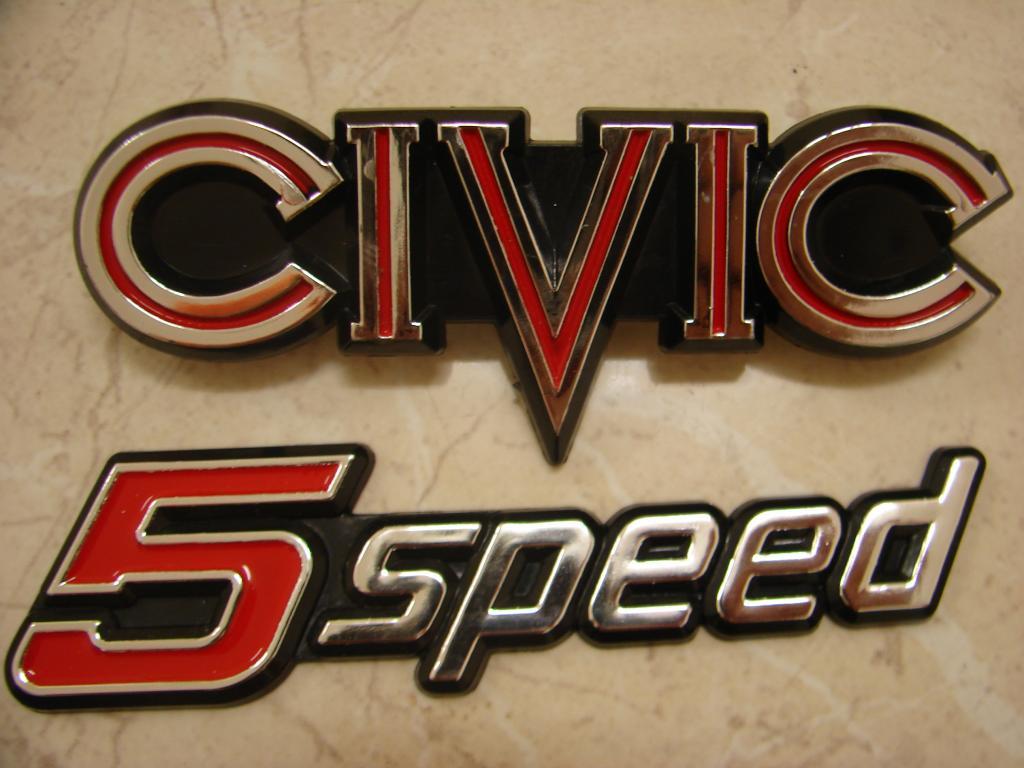 http://www.ebay.com/itm/ws/eBayISAPI...ectorid=229466
---
Last edited by cjecpa; 09-25-2013 at

06:03 PM

.
Thread
Thread Starter
Forum
Replies
Last Post
2nd Gen GE8 Specific Fit Exterior Modifications & JDM Styling Sub-Forum
1st Generation (GD 01-08)
Fit Exterior Modifications & JDM Styling
Fit Exterior Modifications & JDM Styling