Taking starter apart (to fix the after start noise)
06-26-2019, 11:22 AM
Taking starter apart (to fix the after start noise)
---
According to most amateur (forum) sources, the screeching noise after start in the cold weather is originated by planetary gear set in the starter (not by lazy solenoid); most people were able to calm the starter down by adding grease to the gears. I also noticed that many remanufactured starters are showing freshly lubricated gear sets.
Fresh grease in rebuild starter
So to test this theory I bought the used starter with some additional parts and decided to try this method on my Fit.
The sets of photos below showing my starter exploration:
Starter and tools (10 mm socket for solenoid nuts and universal screwdriver with 5/16 hex for 2 through bolts) A special tool at top left (28.5 mm OD) goes in place of the armature to support brushes, facilitating armature change over
Front piece is removed, exposing (R to L) stop collar, pinion gear, overrunning clutch, solenoid lever fork and part of the helical cuts on the shaft
Solenoid is pivoted away and fork is removed. Due to the, well, "innovative" braided wire between solenoid terminal and starter "yoke" (Honda calls the stator housing) I kept these two items together
Planetary housing with output shaft
Out of focus picture
Shows rear cover with brass bushing and armature still in the housing held by brushes
The brush support is placed on the armature shaft, then pushed in to support the brushes; the armature can be removed now. The tool will remain at this place until I'm done with armature.
Another armature with better commutator is in the housing now
I used NLGI-2 synthetic grease Mobilith SHC-220 with extended temperature operation range (for California)
Planetary cover is on
Deep socket and hammer are used to drive a collar down and expose the split ring (if overrunning clutch has to be replaced)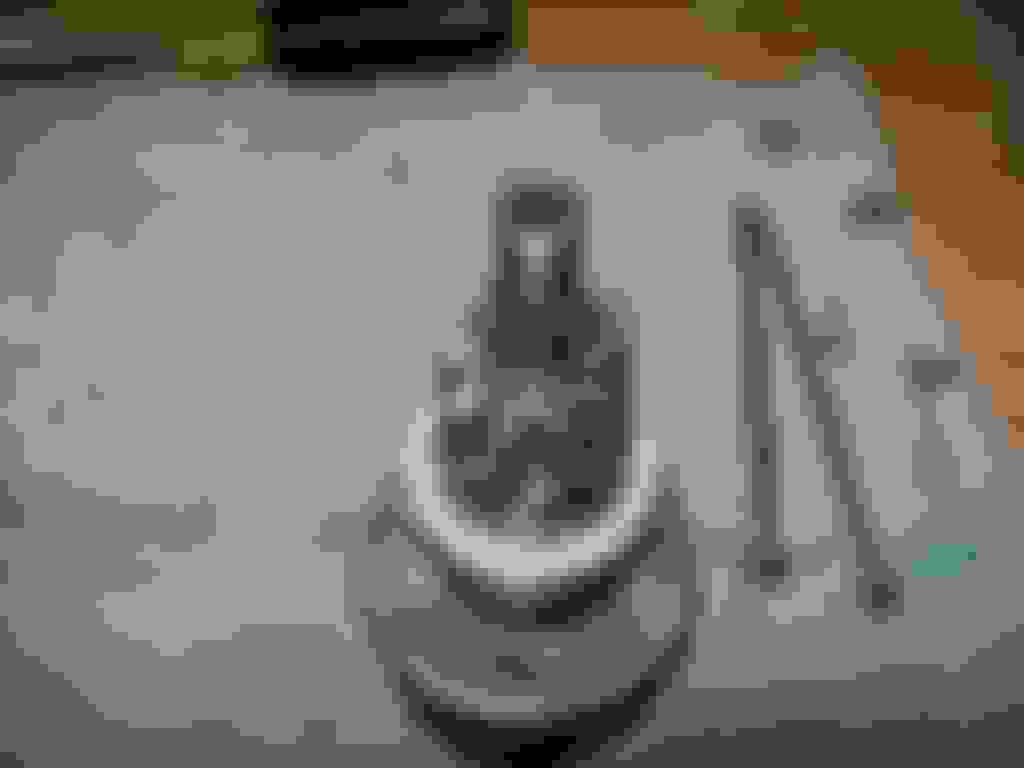 One more view
After I put the starter back together, I took it to the store for free testing. The starter passed electrical test and a store manager was a bit unhappy due to the lost opportunity of selling me their "best starter with lifetime warranty"
---
Last edited by doctor J; 06-26-2019 at

01:23 PM

.
06-27-2019, 03:05 PM
Member
Join Date: Jan 2011
Location: Omaha, NE
Posts: 201
Thanks for the great tear-down documentation! Nice. How much of a pain is it to get the starter in/out of the car? Our engine bays are pretty tight.

Please do keep us updated on whether this successfully solves the starter noise- it'd be interesting to know if it's really just a grease issue.
06-27-2019, 08:02 PM
On the wrecking yard it was easy because I pulled the radiator out. I still may need to explore few things before doing starter swap (new bushings and to grease or not to grease the splines) Too much grease at this area will make the matters worse by attracting the dust.
Thread
Thread Starter
Forum
Replies
Last Post
2nd Generation (GE 08-13)
1st Generation (GD 01-08)
Fit DIY: Repair & Maintenance
2nd Generation (GE 08-13)
1st Generation (GD 01-08)