DIY: 2018 Honda Fit License plate Bracket Plug
02-22-2018, 09:04 PM
Join Date: Feb 2018
Location: Seattle
Posts: 5
DIY: 2018 Honda Fit License plate Bracket Plug
---
Our 2018 Honda fits have a license plate bracket that once removed, shows a black hole left over from the screw.
Bumperplugs.com makes you buy (2) and it is pricey.
This is a cheap alternative to that if you have touch up paint for your vehicle already.
Go online or to your local Honda dealer or online and buy Part Number 91518-SM4-003 ($2.60 + TAX)
What you are going to do is paint the clip using the touch up paint for your vehicle, I highly recommend the OEM Honda paint vs the Autostore ones.
Place the clip inside a box of some sort to hold the clip while painting.
Once that clip has 2-3 layers on it, you are going to use the clear coat portion of your Touch up paint stick.
Once that is dry, all you have to do is snap it into the existing hole in your bumper from the license plate screw and you are done!
Pictured here is the finished product on my 2018 White Fit Sport, excuse the dirty car/plate frame outline, it is muddy and snowy out here in WA. I am making this Modern Steel Metallic one picture in this DIY for a friend.
02-23-2018, 03:13 PM
Join Date: Jan 2018
Location: Drexel Hill. PA
Posts: 51
Interesting. I have been half heartedly searching for a way to fit the hole in my 2016 silver ex. Pissy because the 2 attachment points in the front grille were perfectly fine to hold it without using the 3rd attachment point directly through the bumper
03-09-2018, 06:09 PM
Join Date: Feb 2018
Location: Beavercreek
Posts: 10
Thanks for this thread, I just installed the bumper plug in my Fit today! I bought a CPO 2017 LX 6MT about 2 weeks ago and was very irritated when I found a hole in my bumper under the license plate.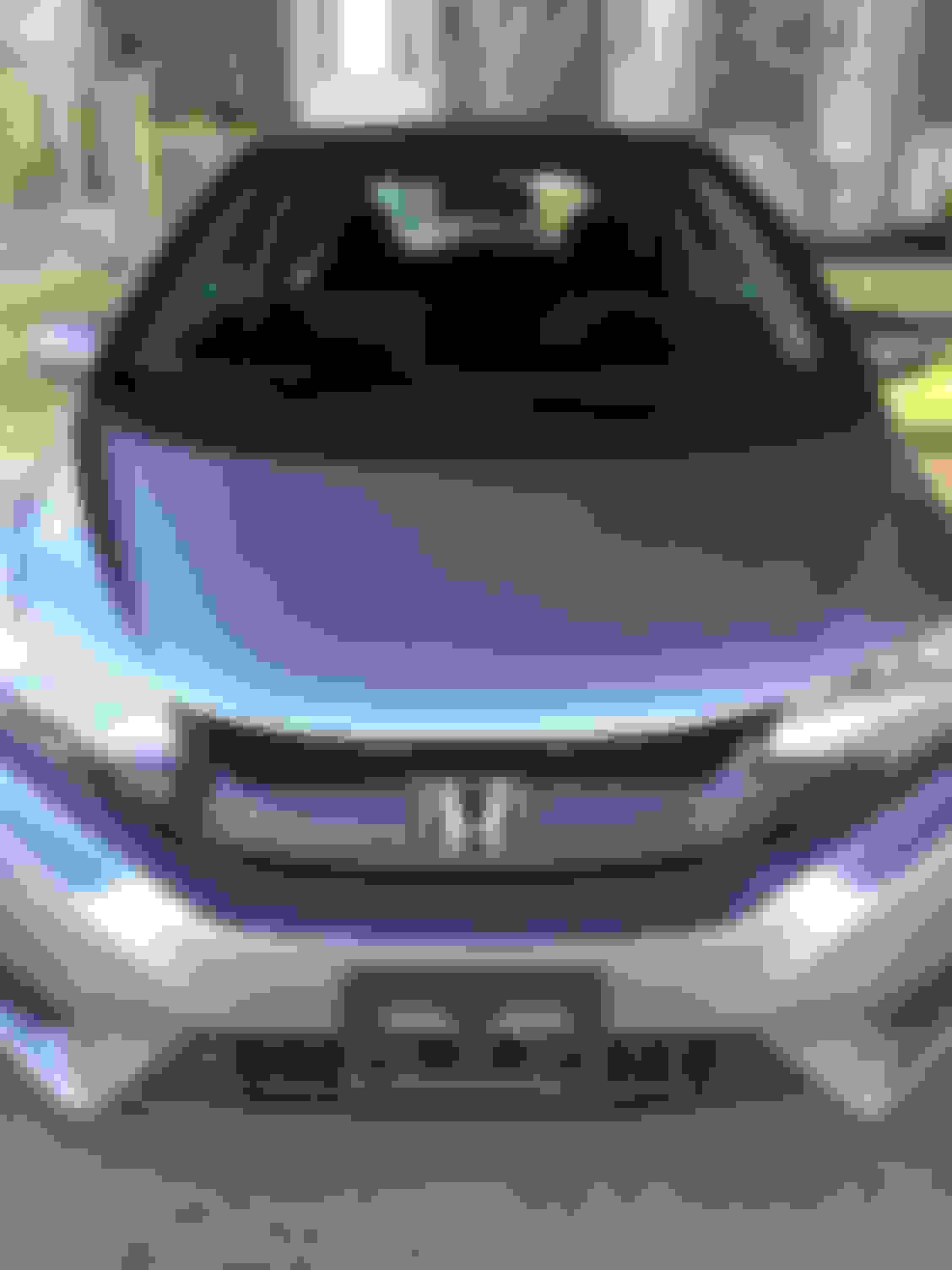 I used this part number plug: HONDA 91518-SM4-003
I got Honda touch up paint from Amazon, I put three coats of paint and three clear coats on so I feel like it should last. I would recommend using a razor blade to shave down the plastic around the hole before inserting the plug so it sits completely flat (I thought of this after I did mine). It looks a bit lighter but once I wash my car it should blend in better, also it looks 100% better than a hole or a license plate bracket.
03-13-2018, 07:07 AM
Join Date: Jun 2016
Location: Foothills of the Smokies, east Tennessee
Posts: 672
I removed the frame from our '15 - it is a black LX and had a b&w yin-yang symbol on a vanity tag, we only need rear tags here in TN - and so far, am not motivated enough to do anything about the screw hole in the bumper. Hardly noticeable on the black, it ain't gonna rust, and the bumpers both already have a few scrapes on 'em from untalented local drivers in parking lots. We run our cars into the ground, keeping as long as feasible, so, in my book, if it ain't gonna rust and it doesn't affect function, one lil screwhole in the front bumper doesn't bother me.....at least the dealer (or previous owner) took the time to get it perfectly centered
Thread
Thread Starter
Forum
Replies
Last Post
3rd Generation GK Specific Suspension & Brakes Sub-Forum
2nd Generation GE8 Specific For Sale/WTB Used Parts Sub-Forum
2nd Generation (GE 08-13)
Fit Interior & Exterior Illumination