DIY Guide: Wiring lights along w/ the dome light.
02-03-2011, 03:56 AM
02-24-2011, 04:01 PM
02-25-2011, 03:54 AM
Here is the GE8 box
It is the plug with blue and pink wires. One wire to each.
02-15-2013, 07:46 PM
Join Date: Feb 2013
Location: Daphne, AL
Posts: 3
thanks for the wiring on this -- its all i needed to get started on my additional lighting -

The plug in the lower left corner of the switch is an always on power. For JUST adding lights to work with the dome light, this is an easy spot to plug in. Power on bottom left, Ground on top right. However, it's the ground on the top right that is switched on and off, that's the important one.
02-27-2013, 08:13 PM
Anyone know the load limit for the GE dome light circuit?

I have door sill LEDs already attached in parallel and want to add some small strips in my door handles.

The strips are 4.5ma each, think it'll be a problem to install 4-8 of them? Keeping in mind what I already have installed.
08-19-2017, 09:35 AM
Originally Posted by
Black3sr
Here is the GE8 box
It is the plug with blue and pink wires. One wire to each.
Attachment 38311
Did my 2009 Fit today. BTW, the pink wire at the connector panel is the positive lead.
Pics:
The wiring harness took 1.5 hours and the install another 1.5 hours. I used the convoluted tubing under the dash and under both front seats.
I tucked the wires into the console by removing the 2 front screws and removing the rear screws. Once tucked under the console, tightened up the screws and everything is quite tidy and out of sight except for where it sneaks out briefly to the convoluted tubing.
Pretty much same install as my 2015 Fit here:
https://www.fitfreak.net/forums/3rd-...t-ambient.html
01-06-2019, 07:52 AM
Join Date: Jan 2019
Location: Philippines
Posts: 1
Help vios dome light wiring
---
Originally Posted by
Lex_Dymndz
well, since my GF lets me mod her Fit (she just doesn't want me to get crazy) I decided to do the footwell lighting.
It was a PIA. I was not able to get my 14 gauge jumper wires to stick. So I just stuck in the 10 gauge wires from my LED strips (Pilot 10" LED strips from Pep Boys/ $19.99 each). I ran the wires underneather the paneling. So you cant see it. It came out pretty good. But took me longer than I expected.
Here's the pics: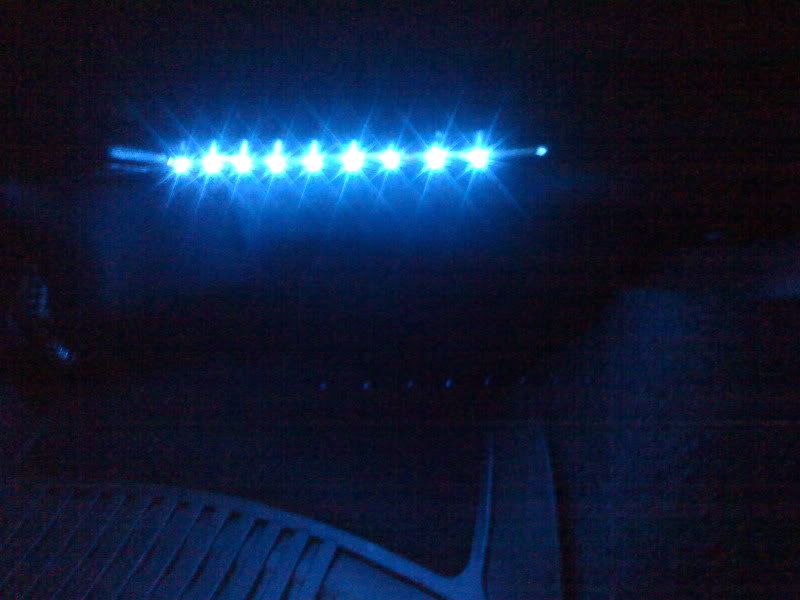 Attachment 79108
BIG THANKS to jlor for the DIY info.
there are 3 wires on vios 2014, I dont know which is negative and positive
Thread
Thread Starter
Forum
Replies
Last Post
Fit Interior & Exterior Illumination
2nd Generation (GE 08-13)
2nd Generation (GE 08-13)
2nd Generation (GE 08-13)